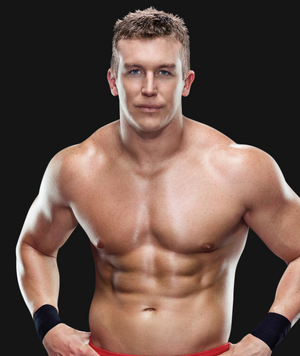 Ted DiBiase:
Height: 6'3"Edit
Weight: 214 lbs.Edit
From: Madison, Ms.Edit
Signature Move: Dream StreetEdit
Career Highlights: Hardcore Champion (1x), WWE Tag Team Champion (1x), World Tag Team Champion (2x)Edit
​Bio: Wanna have a good time? Join the Posse – The DiBiase Posse, that is.Edit
Ted DiBiase – the third-generation Superstar, and son of Hall of Famer "Million Dollar Man" Ted DiBiase – paid his dues to earn a spot on the WWE roster. He trained with WWE Hall of Famer Harley Race and dominated the independent circuit, all in preparation for his WWE debut.Edit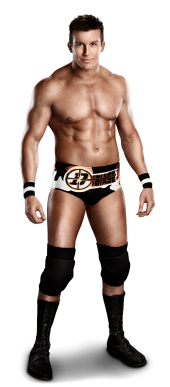 DiBiase has made it clear he has one thing on his mind – championship glory – which he got his first taste of by winning the World Tag Team Titles alongside Cody Rhodes at Night of Champions 2008. From there, the aggressive upstart found himself among the prestigious company of Randy Orton and his Legacy.Edit
Having also embarked on a career in Hollywood, DiBiase made his feature film debut in WWE Studios' "The Marine 2." Following his foray into cinema, he went right back to focusing on his in-ring career, jumping over to SmackDown in the April 2011 Draft, where the son of The Million Dollar Man teamed up with his former Legacy cohort, Cody Rhodes, once again.Edit
But, DiBiase's real breakout role had only just begun. As the leader of The DiBiase Posse, Ted reached out to the WWE Universe in a way that no other Superstar has before by scoping out arena parking lots before shows and looking for fans to hang with.Edit
DiBiase connected with the WWE Universe in a way his father could never buy. Despite that connection, DiBiase left WWE in September 2013 after becoming a father, wishing to no longer spend 250 days per year away from home.Edit
On the January 16th edition of SmackDown Live, Ted Dibiase made his return to a WWE ring. Showing a new arrogant style, much like his father, Ted Dibiase is no one to mess with. "Everyone's got a price."
Ad blocker interference detected!
Wikia is a free-to-use site that makes money from advertising. We have a modified experience for viewers using ad blockers

Wikia is not accessible if you've made further modifications. Remove the custom ad blocker rule(s) and the page will load as expected.